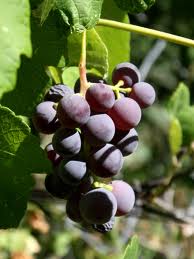 "I am the vine, you
are the branches, He who abides in Me, and I in Him, bears much fruit; for without Me you can do nothing." John 15:5
Welcome to Our Worship Services!
Our Services are held each Sunday at 9:30 am and 3:30 pm.

Free Reformed Church
3685 King Street
Vineland, Ontario
L0R 2C0

The services are also accessible by using our dial-in-service at
(905) 562-0007. Call 5 minutes prior to and up to 10 minutes after each service has started. Click our Listen on-line tab for live streamlining.
Banner of Truth Radio Broadcasts can be heard on WDCX 99.5 FM (Buffalo station) at 2:00 pm each Sunday for a 30 minute broadcast.

NEW! Live streaming of our Migrant Ministry services:
http://www.caminandocondios.com/
Visit our denominational website at: www.frcna.org